Florida Peppermint Goes to School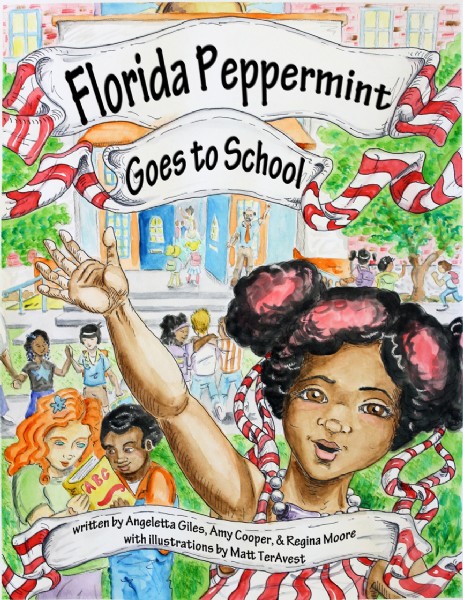 Florida Peppermint Goes to School
is an exciting account of a little girl's first day of school,
from beginning of her school day until the end. It is very diverse and inclusive to different cultures and
is written to ease the fears of young children and to promote family and community involvement. You will love this story and it's vivid, colorful illustrations.
Purchase your copy today for only $13.50.
Please include $3.00 for shipping and handling.
You may mail your checks to 24 Redleaf Cir. - Little Rock, AR 72210. Make checks payable to Regina C. Moore. Many blessings!
Written by: Angeletta Giles, Amy Cooper, & Regina C. Moore. Illustrated by Matt TerAvest